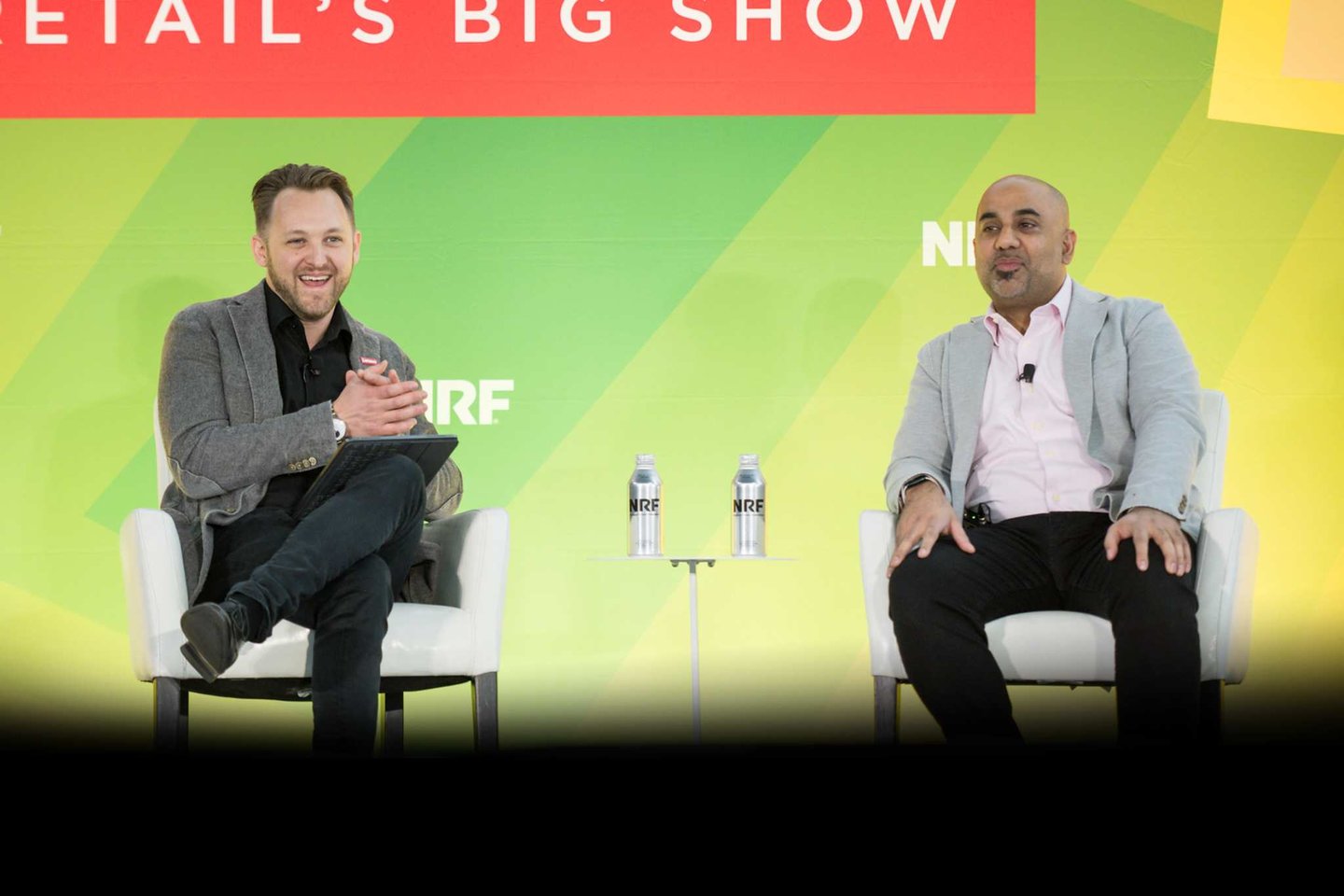 From Restaurants to Retail:
How New Tech is Changing the Experience
On the final day of NRF, Robert Daigle, Global AI Lead at Lenovo, held a fireside chat with Atif Kureishy, CEO of at Vistry.ai, a Lenovo customer. In this discussion, Lenovo and Vistry.ai outlined how retailers are increasingly adopting AI technologies to enhance retail experiences for leaders, employees, and patrons.
Throughout the presentation, Lenovo highlighted the transformations of technology from AI to the metaverse happening within the retail industry today and the practical solutions they offer to retailers. For example, Robert described how AI can help retailers address key challenges associated with loss prevention in the stores (organized retail crime – ORC), safety concerns in parking lots, operations automation, and insights into customer behavior (analytics).
With increased discussions of the adoption of AI in retail spaces, Lenovo highlighted the company's successful strides in enhancing the experiences of retail partners and customers through the company's retail portfolio and partnership programs. However, Lenovo still sees some retailers struggling with production grade AI solutions. Some of the biggest challenges cited range from leadership buy-in, getting access to the right data, and moving from the lab to production environments at scale.
In fact, Robert noted that over 75% of enterprise data will be processed at the edge according to Gartner to convey that many AI use cases would not be possible without edge computing.
Robert believes some of this responsibility falls on the tech vendors to help streamline AI solutions adding that, "[Lenovo] recently launched Lenovo AI Innovators program, which Vistry.ai is a member of. The goal of the program is to bring validated solution designs to customers instead of pieces and parts, to ensure smooth adoption of the solutions."
The company's presence at NRF showcased the ways retailers and QSRs (quick service restaurants) are using AI today and offered a glimpse into how the tech landscape is projected to change over the next two years.