Retail Technology Supporting Unified Commerce and the Entire Store Ecosystem
Produced by AT&T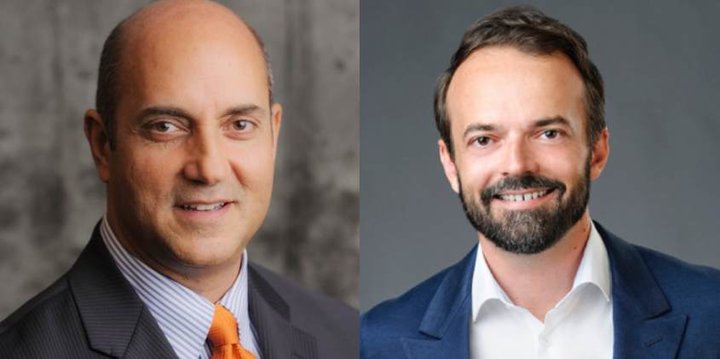 Michael Colaneri, VP, AT&T Global Business-Retail, Restaurant, Hospitality, and Industry Solutions AT&T Business
Antoine Tessier, CTO LVMH Americas
AT&T's edge-to-edge capabilities are empowering customers to thrive in an ever-changing digital landscape, and this Future Ready Network is perfectly designed to support luxury digital shopping at LVMH. AT&T provides a cutting-edge network that is tailored to meet the needs of the luxury retail Group and its various brands and Maisons. By preparing LVMH's global network for the rapid deployment of software-centric technologies, AT&T enables agility and responsiveness when LVMH requires it. Thanks to AT&T's enterprise portfolio of core software-centric services and edge-to-edge capabilities, LVMH can easily manage its network on a global scale with enhanced speed and flexibility. AT&T connects thousands of locations across multiple countries, linking employees in hundreds of Maisons stores and point of sales, thus ensuring seamless connectivity.
During this session, the speakers covered how retailers like LVMH are using technology from companies like AT&T to create unique customer experiences inside and outside of stores, how retailers are empowering store associates with technology to make their job and the retail environment more seamless, and where on the backend – i.e. supply chain – is technology creating greater visibility and transparency. With growing trends in in-store automation, AI, loss prevention technology, and more, the speakers helped underscore how retail technology is redefining technological convergence with options that can place digital capabilities in the hands of retail technology leaders.
Michael Colaneri, Vice President of Retail, Restaurant, Hospitality, and Industry Solutions of AT&T Business, observed that the retail industry has a tendency to continually strive for the next level, whether it be next-generation analytics, advanced security, or an improved customer experience. However, the challenge is how to achieve these goals quickly and effectively.
According to Antoine Tessier, CTO of LVMH Americas, technology serves as a tool to communicate with customers and convey the brand's identity of luxury, quality, and longevity. He emphasized the importance of maintaining the brand's style when introducing new products to customers in-store. His major investments have been in enhancing loss prevention security and creating an exclusive line of NFT Tiffany pendants, which have already delivered a significant return on investment due to their careful curation and consideration of customer needs. The key takeaway from Antoine's approach is that any investment in technology must have a purpose and strategy beyond simply following trends. He stresses that digital transformation takes time and effort, and every experimentation should be intentional and strategic. Furthermore, he suggests that allowing space for strategic experimentation can result in more meaningful insights for the brand's growth.