In this session Walmart U.S. president and CEO, John Furner hosted a candid conversation with Dr. James Cash, The James E. Robison Professor, and Senior Associate Dean, Emeritus at Harvard Business School.
Furner steered a free flowing personal conversation with Dr Cash covering topics on change, the importance of long-term perspective, faith and inclusivity.
Dr Cash shared his business and leadership perspectives, drawing from his vast experience that includes holding board positions at 15 Fortune 100 companies, including Walmart's. Of all the corporate boards he holds, Dr Cash highlighted Walmart as his "best" board experience overall. Prof. Cash described how his perception of Walmart changed from very negative to very positive when he was asked to join the Board in 2006, as a result of talking with store associates and hearing a very different story than he was hearing from major news sources. Dr. Cash has been instrumental in laying the foundation for Walmart's minimum wage increases and played a role in shaping Walmart's workplace culture and employee retention strategies.


Here are some words of wisdom from Dr Cash:
"..All of us can sometimes get too easily caught in the challenge that we have immediately in front of us, and the context that we're in. But in fact, with the right perspective, with persistence, with faith, we always end up in a better place."
"Find something that you're really passionate about. Because if you're really passionate about something, it won't feel like work. And you'll actually outperform all the other people who are doing it, because somebody else convinced them to do it. There are so many opportunities for doing that. And certainly, have the courage to pursue things that others think are too difficult."
"There's nothing in life that can't be learned from. It's really all about our perspective."
"You should celebrate in tribulations. The counterintuitive sense is, when things are going really bad, celebrate. Because it is preparing you for something that is more significant in the future."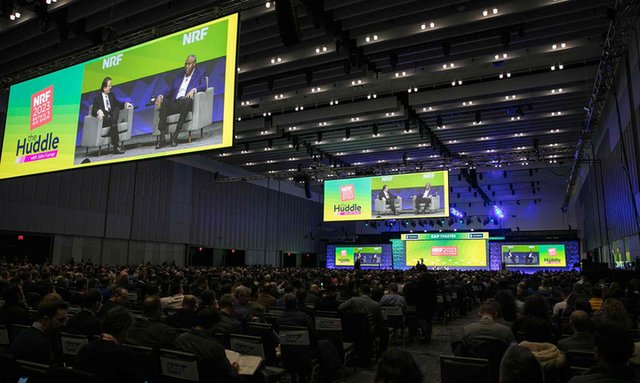 With respect to Retail, Dr Cash observed:
Retailers have contributed to the development, and in challenging times, the recovery of many communities in the past, and will continue to do so in the future.


The balance of power has shifted from manufacturers and retailers to consumers and customers.


The evolution of digital technology and the required transformation of traditional business models will continue at an increased pace. Of specific interest for retailers are AI/ML/AR/VR/Robotics and 3D printing.


Omni-channel will represent the largest segment of consumers and customers.


People looking for a new normal should focus on the traditional criteria used by consumers and customers: price/quality; personalization and customization; and the total cost of doing business with you which includes the time (speed) required to find and place an order, the ease of returns, etc.