Winning Strategies for Merchandise Decisioning & Supply Chain Performance
Produced by SAS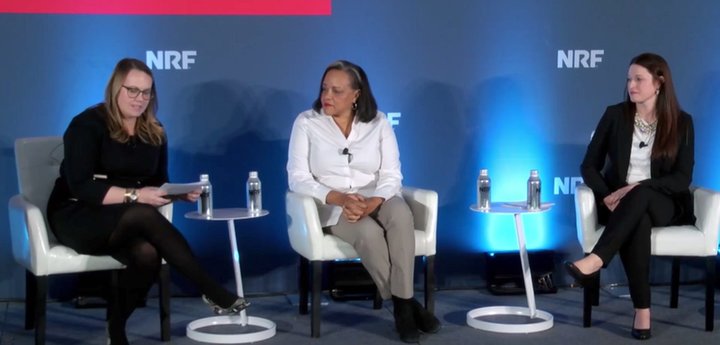 The speakers from Mondelēz and Bealls discussed the changes they have experienced in their roles since COVID-19, including changes in supply chain management and disruptions in the supply chain. They also talked about how their companies adapted to meet changing customer expectations and the challenges they see on the horizon. Finally, they discussed how data and analytics can be used to tackle future challenges.
Andrea Turner, Senior Vice President for customer service and logistics at Mondelēz International, discussed the company's approach to customer service and logistics. Mondelēz is a global snack food and beverage conglomerate, with Oreos being one of its leading brands. She spoke about the company's strategies for overcoming disruptions caused by COVID-19. She highlighted three key areas of focus for the company: increased collaboration, the role of data and data integration, and making analytics accessible and actionable for those closest to operations. Turner also discussed the operational changes made, including using focused teams to solve specific problems, introducing new suppliers of services, and increasing transparency with customers. Finally, she discussed how consumers' expectations changed during the pandemic and how Mondelēz adapted to these changes.
Jacqueline Long, Director of Merchandise Process at Bealls discussed how COVID-19 affected the retail industry and how technology has played a big role in the transformation of retail processes. She explained how automation and technology have helped her company to become more nimble, and how it has embraced new ways to meet customer needs, whether in an app online or in the metaverse. Implementing automation has proven to be a success and has enabled teams to focus on strategic decision-making. Jacqueline also talked about the importance of ESG (Environmental, Social, and Governance) and how it will continue to grow in prevalence and importance in the retail industry. She highlighted how technology can help retailers manage the data associated with these issues more effectively. Finally, she explained how her company is implementing automation around the identification of sales potential and adding funding to the location and financial plans.
Maggie Lyons, Managing Director for U.S. Retail & Consumer Goods, SAS noted that SAS retail customers have expressed that business today is more chaotic now than it was before the pandemic began. They're operating at an accelerated pace, and issues around changing consumer demand, supply chain disruption, and inflation remain challenging. Retailers must be able to react and pivot quickly enough to satisfy consumers - many of whom are shopping through several different channels. Automated allocation and other supply chain decisions built on analytics and machine learning can help retailers meet consumer demand. By using available data to drive decisions, they can directly and positively affect their customers' lives.