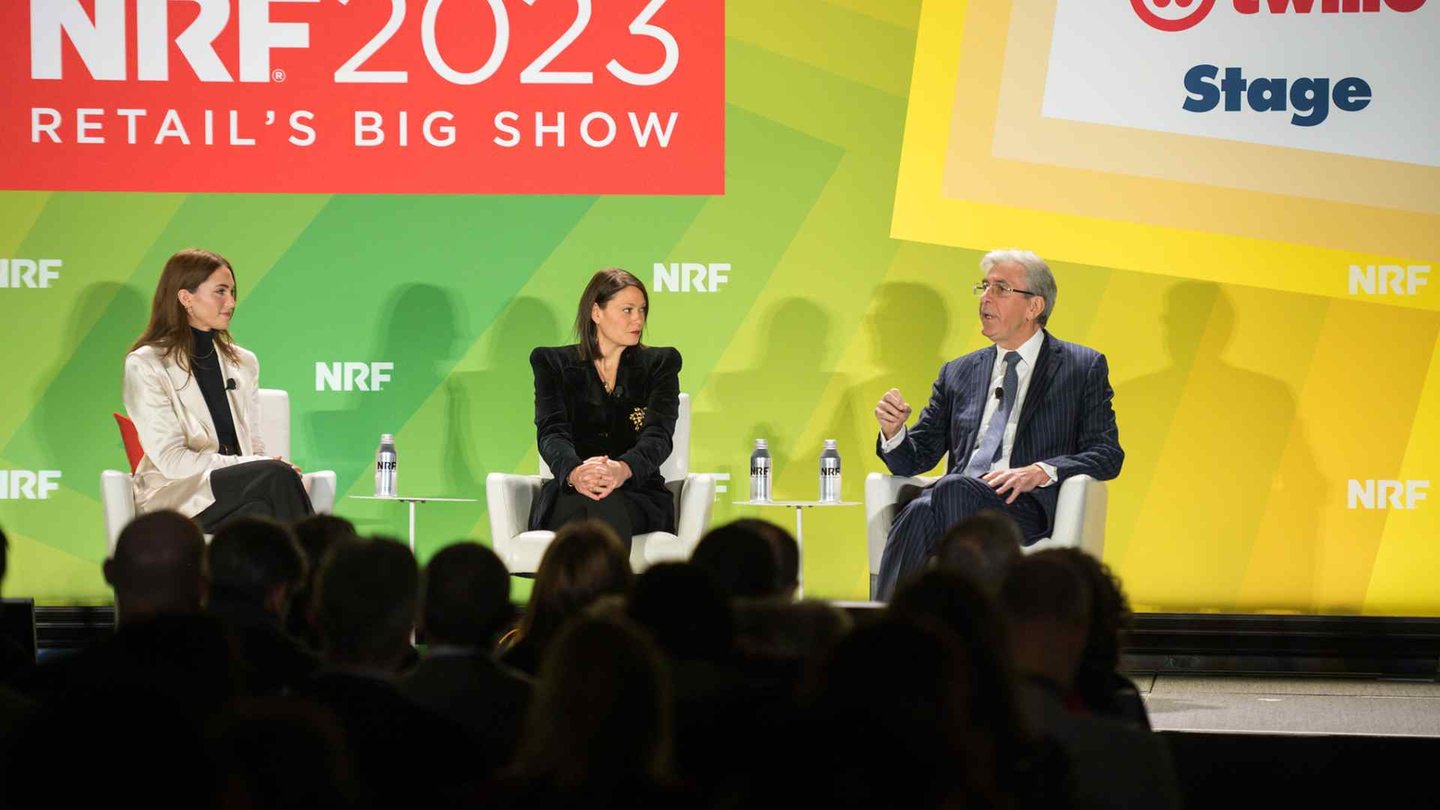 Building an Innovative and Personalized Luxury Experience with FARFETCH and Harrods
1. Physical retail is Back
2. Traditional wholesale is on its way out
Kelly Kowal, Chief Platform Officer at FARFETCH Platform Solutions (FPS) was joined on stage by Michael Ward, Managing Director at Harrods, the iconic London-based department store and valued partner of FPS, to discuss the challenges and lessons learned in building a successful international business model and how to keep up with the demands of today's customer through innovation and personalization, and what it means for FARFETCH to partner with a retailer like Harrods.
FARFETCH, the leading global platform for the luxury fashion industry, has been at the forefront of e-commerce, connecting creators, curators, and consumers globally. Today, FARFETCH connects consumers in more than 190 countries with over 1,400 luxury sellers. "…we want to help power the luxury industry," said Kelly Kowal, FARFETCH's Chief Platform Officer. And by using what we've already built for ourselves, we can really add value."
Having launched with FARFETCH Platform Solutions in early 2020, just months before Covid-19 spread around the globe, Harrods saw phenomenal online growth in their e-commerce, with luxury consumers having to move their shopping from in-store to online.
Three years on, like many retailers in the industry, the department store is now adjusting to the post-pandemic world. At NRF Michael Ward and Kelly Kowal shared their thoughts on what will shape the future of luxury from both a retailer and technology provider perspective. Here are the key takeaways from the session:
The pandemic had a momentous impact on the way consumers buy luxury, driving demand in e-commerce for many brands that relied heavily on in-store purchases. As we saw the rise in digitization not only in retail but in almost everything we do, we all assumed that this shift to online was the way of the future.
But now as we move back to normality, Harrods, a heritage brand that is known for their iconic department store experience, is claiming customers are back in-store more so than ever. "It's come back in a vengeance that nobody has really seen," says Michael, "And we should never forget, we are in an experiential industry."
He uses the example of a consumer standing in the Hermès section buying their own Birkin for the first time. "They're opening the bag and the only person who's touched it before them is the one that has made it. And everybody in that department wants to be them. You can't recreate that feeling."
Michael thinks that brands and retailers should invest in e-commerce as the industry evolves, but they should also know how to create magnificent experiences. Customers crave human interaction, they want magic. And in luxury, the expectations are even higher.
So as physical retail claims its place back in the industry, along with the rise in the ever-evolving demands of luxury spenders, brands and retailers with brick-and-mortar need to understand that an exceptional store, with an even more elevated experience still plays a key role in the future.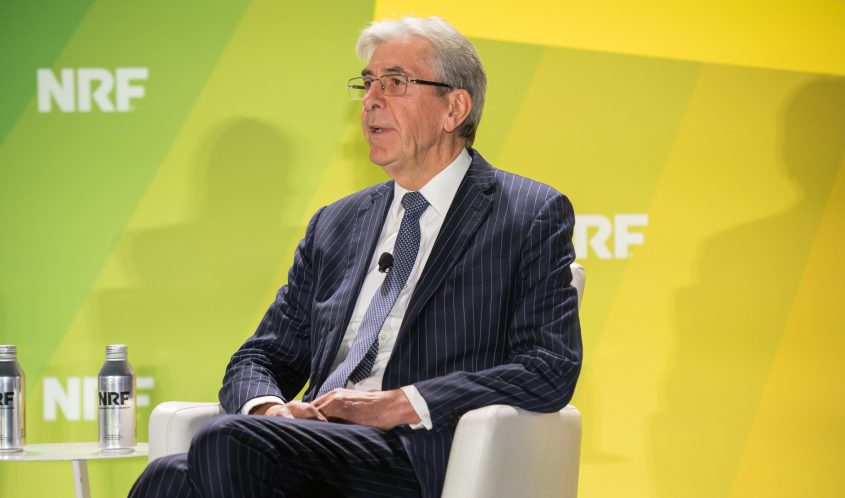 In recent years we've seen the retail industry evolve beyond the traditional wholesale model, with some of the largest brands and retailers now adopting the digital concession model, e-concessions.
Traditional wholesale requires brands to sell large amounts of inventory to a retailer, retaining little control over pricing, merchandising, and ultimately, their strategy.
With e-concessions, these issues are resolved. By integrating directly with the retailer through a digital platform, brands maintain control over their physical inventory and ship orders directly from their store or warehouse. So there's no surprise this has led brands to prioritize this model as their way of working with retailers.
But for this new model to work, retailers need to adapt to the new demand which requires integrating with multiple brand partners, something that can be complex and requires technical capabilities, expertise and network.
"As a single store, it's really hard to do" says Michael, "we don't have the technology or the resources and that's why the partnership with FARFETCH Platform Solutions has been so important. FARFETCH already has relationships with those brands and therefore we can build the interfaces much more smoothly."
With an innovative approach and aligned goals, FARFETCH Platform Solutions was able to bring FPS E-Concessions to life for Harrods, pioneering this new sales model. Now Harrods has direct integrations with several global brands including Burberry, Gucci and Zegna.
So how can retailers ensure they're adapting to this change? As the industry shifts, both brands and retailers alike should be thinking about investing in the technology that's fit to support the new sales model, and inevitably, will help them to scale.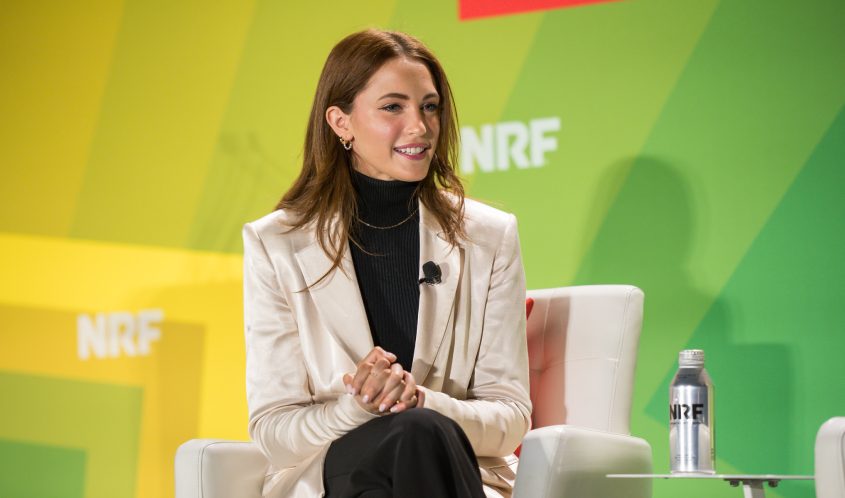 3. The future is one seamless, connected customer journey
"Covid didn't actually bring new consumer trends, it just accelerated them" says Kelly, "customers want to shop in any way that they want to shop, no matter where that may be." She adds, ""The future of online luxury commerce isn't just about online…[For FARFETCH], [it's] important to understand how you blend, holistically, the online and the offline…it really is about a connected retail experience." Kelly then went on to explain that the worlds are not separate, but they work in a connected thread. If a customer starts their journey online for example, a brand needs to make sure that when they go into the store, their journey is connected and the customer feels recognized.
"It all comes back to that omnichannel approach," Michael explains, "every touchpoint has to be a total experience." Kelly concurred and adds that from the moment consumers browse online, to when they go into the store and meet with a stylist, it needs to feel completely personalized, "because if we don't build those experiences for the customer, they won't want to come back."
Michael Ward also explained that Harrods has invested millions in 'single customer view' technology and algorithms, giving the retailer a view of each and every customer based on their trends and behavior. If you're able to see all of the trends and data from one customer, in one place, imagine all of the experiences that can be created.
What's the payoff? Again, it all comes back to personalization. If data can tell you that a customer who's made a $20,000 purchase is actually a customer with potential to make a $200,000 purchase, think of the opportunities that come from that.
Consumers no longer think online and offline, they want everything to be connected, and not only do they want it, they expect it. By integrating omnichannel technology with e-commerce, be it in the fitting room, the shopfloor or online, brands and retailers alike can deliver the connected experience that customers desire.
By offering a truly personalized and seamless experience, customer interactions can happen at every stage of the purchase journey, opening up more ways for brands to communicate with them and of course, convert sales.
(Source: FARTECH)